The Missing: Patrick Warren and David Spencer
          This month's missing persons case is actually two individuals who went missing together. The case is often referred to as the "Milk Carton Kids Case," as Patrick Warren and David Spencer were the first missing kids in the UK to have their photos put on milk cartons to spread awareness, after the same initiative found success in the United States. So what happened to Patrick and David on Boxing Day, 1996? Let's explore.
Who Are Patrick and David?
          We unfortunately do not have a lot about who Patrick Warren and David Spencer were as people before they vanished. I'll cover what I was able to find, but it's infuriatingly little. Patrick Warren was born in 1985, and he was one of six children in his family. He stood at 4'10" and had sandy hair and light eyes. He went by the nickname Paddy. According to his mother, he was a funny boy who liked to tease her. His favorite sport was football. By all accounts, he was a normal, playful boy. 
            David Spencer was born in 1983. He stood at 4'7" and had reddish-brown hair and brown eyes. David was smart and "streetwise," according to teachers. There is a bit of an elephant in the room when it comes to David – while Paddy did not have a track record of discipline, David did. He got into fights and often resorted to violence to get his point across. He was removed from the normal school system as a result of this. I don't believe these issues are indicative of who David is as a person – rather, they speak to the fact that he was ill-equipped to handle conflict in a healthy way. He was a kid. He got into trouble. That does not mean he is less valuable or less deserving of our attention. Now, let's get into the day of the disappearance.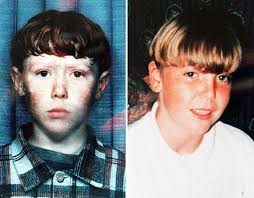 The Disappearance
          On December 26,1996 Paddy Warren and David Spencer had spent the day playing out in the snow. They were allowed to roam relatively freely through the neighborhood and they took advantage of that. Sometime around midnight, David returned to his home and asked his mother if he could spend the night at Paddy's brother's home. Paddy's brother only lived a short walk away from the neighborhood, so the permission was given. The boys set off, eager to enjoy their nighttime freedom – Paddy rode his new Apollo bike and David walked alongside.
          Rather than go right to Paddy's brother's house, the boys stopped at a nearby gas station to ask for a pack of cookies, which were given to them. The boys took off afterwards. This was at 12:45 AM, and was the last confirmed sighting of the boys. When the boys didn't return to their homes the next day, they were reported missing. The investigation was fairly low-level at first – a lot of door-to-door questioning and pleas to the boys via interviews on TV and in the newspaper. But as time stretched on, efforts grew more desperate and concentrated.
          Four months after the boys disappeared, Paddy's and David's photos were printed on milk cartons in hopes to bring attention to their case, which had quickly grown cold. This action was prompted by a similar campaign in the United States that featured cases such as Etan Patz, Johnny Gosch, and Adam Walsh. The cartons appeared in 770 stores, but the campaign was abandoned after a month when no major leads were sourced from the effort.
          The only real lead that came after the boys disappeared was Paddy's bike. The red Apollo bike was apparently found behind the gas station they stopped at on December 27, 1996. The day after the boys disappeared. However, the fact that this was Paddy's bike did not come up until weeks later, and was overall downplayed after the dots were connected.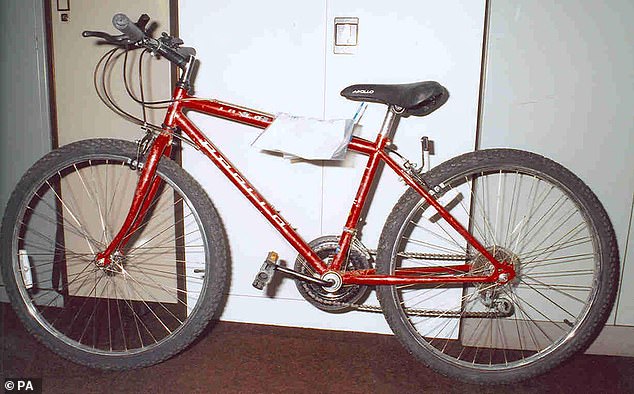 Theories
          A few theories have been discounted when it comes to the fate of Paddy and David. As with most missing children cases, there was the ever-present runaway theory. As time stretched on and the boys did not resurface, however, this theory was written off as being extremely unlikely. The theory of the boys being in some sort of accident was also written off, as the subsequent searches would have led to the discovery or something related to the incident – footprints, clothing, or the boys themselves. Of course, it is possible that the boys wandered somewhere off the beaten path and met their ends at the hands of some misadventure, and just haven't been found yet, but that doesn't seem likely based on the fact that Paddy's bike was found. This means that there is really only one credible theory when it comes to what happened to Patrick Warren and David Spencer: foul play. And there is even a person of interest named in the press. A man named Brian Field lived only a few miles away from where the boys went missing. He had served time in the 1980s for kidnapping two boys. After a he was caught driving under the influence, his DNA was linked to the rape and murder of a boy in 1968. He has a proven track record of violent, predatory behavior aimed at boys around Paddy and David's age. Field was officially named as a suspect in 2006, but unfortunately there was no evidence on which to officially connect him to the case. And there still isn't.
Investigating Agencies
          If you happen to have any information about the disappearance of Patrick Warren and David Spencer, please contact the Solihull Police Station in West Midlands. You can reach them at 0845-113-5000 within the UK or at +44 121 626 5000 from outside of the UK. Alternatively, you can visit their website here for their live chat. Regardless of how you reach them, reference case number UK20uk2 when you speak to them. It's been long enough. Patrick and David deserve to rest. Their families deserve answers. If you know anything, you owe it to them to speak up.
Sources