Runaway Train: Byron Eric Page
          Our second Runaway Train case is from the bustling hub of Los Angeles, California. Byron Eric Page, who usually went by his middle name Eric, was a typical teenager. So did he get on a bus on January 29, 1992, never return? Or did he never get on it at all? Let's explore.
Who Is Byron?
          Byron Eric Page was born on September 16, 1974. He lived in Los Angeles, California and was known as a generally happy teen. He enjoyed writing, soccer, and music. He loved reading and collecting comic books. He had good grades and perfect attendance at school, and had been accepted to the University of California. He was looking forward to getting his life started – he was excited to get his first real job, to start college, and was preparing to get his drivers license. By all accounts, Byron was preparing for a future he would never get to see.
          At the time of his disappearance in 1992, he was 17 years old. He stood at 5'8 and weighed around 180 lbs. He is a black man who has black hair and brown eyes. He was last seen wearing a blue and white jacket, back jeans, and a plain blue baseball cap.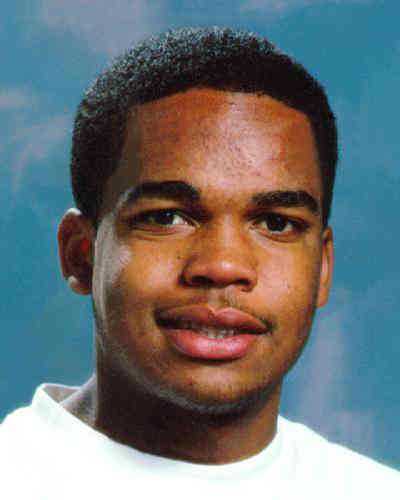 The Disappearance
          Byron Page had a plan on January 29, 1992. He had told his friends he was going to visit a music shop which was located in West Hollywood, about twenty miles away. Because Byron did not yet have his license, he was planning to take a bus there. He was last seen waiting at the bus stop, though no one can verify if he ever actually boarded the bus, let alone arrived at the music store.
The Investigation
          Byron's parents reported him missing at around 7 PM, and were told that the police were able to take a missing persons report, but could do nothing for 24 hours (little note here: this 24-hour rule is an antiquated one and it varies from jurisdiction to jurisdiction, the idea being that many runaways would contact their family within that 24 hours). Byron was never considered a runaway, as he had never mentioned running away, took nothing with him, and was so close to taking the next steps into his life.
          Byron's parents seem to have done most of the legwork in the early hours of the investigation. They drove around LA, looking for Byron. They called every number in his address book. They made and hung fliers. By all accounts I was able to find, the only leads in this case have all turned out to be cases of mistaken identity or outright false. Now, Byron's information is online on various wikis and in NamUs.

Theories
          The way I see it, we have three theories to work with here. The first theory here is that Byron ran away. I would like to swiftly debunk this as being incredibly unlikely right off the bad. First, Byron had so many plans laid out in front of him. Plans that he was so excited to pursue – his drivers license, college, employment. Second, he took nothing with him. He had recently gone on a trip and had money left over. Surely if he was planning to run away, he would have taken at least that with him. It makes no sense for this to be a runaway case.
          The second theory is that Byron may have run into someone shady while living in LA. This could mean that he ran into someone in the time before his disappearance who had some sort of bone to pick with him – which, of course, is not to say that Byron did anything wrong. We know any imagined sleight could be a reason for violence with humans. Maybe Byron saw or knew something this person thought he shouldn't. Or maybe this person just thought he did. There doesn't need to be a concrete train of thought here.
          The third theory is that Byron was murdered  in a case of mistaken identity. If someone had beef with a person who resembled Byron and drove by the bus stop he was waiting at, they may have seen it as an opportunity. The crime would have happened elsewhere, thought, because no one reported violence at the bus stop that day.
          The bottom line with all of these theories is that Byron had no reason to run away. He was not associated with any behavior that would have put him in danger. It is extremely unlikely that he left of his own accord. The only theories that make any sort of manageable sense are the ones where he was targeted for something unrelated to his life – his resemblance to someone else, or a random act of violence.
Investigating Agencies
          It has now been thirty years since Byron disappeared. If you or anyone you know has any information regarding his disappearance or fate, it's time to come forward. Detective Tamar Abraham of the Los Angeles Sheriff's Department can be reached at 323-890-5500. The LASD case number for Byron's case is 092-00426-2767-402. The NamUs case number is 7311. The National Crime Information Center case number is M-748591513. The National Center for Missing and Exploited Children case number is 766160. Byron deserves to have his whole story told, and his family and friends deserve answers.
Sources