Ferguson: Edward Crawford Jr
          This post will be a bit different from the others in this series, as it involves an undisputed suicide. I think it is important to include Edward Crawford Jr's story in this series of deaths left in the wake of the Ferguson Uprising – not because there is something suspicious or some greater conspiracy involved, but rather because his story shows the long-lasting trauma and disruption this caused in the lives of those involved. So let's all take a moment and remember Edward Crawford Jr.
Who Was Edward?
            Edward Crawford Jr. was 27 years old in 2017. He had four children that he loved dearly. He was close with the rest of his family as well, often posting on social media about gatherings. He enjoyed music and horoscopes as well, according to sources. If you knew Edward and would like to add anything to this section, please reach out. He deserves to have more details of his life known. He was more than the Uprising, more than that singular photo, more than his death.
How Was Edward Involved With the Uprising?
            Edward was extensively involved in the Uprising, protesting on the front lines and engaging directly with police. Meaning he placed himself in danger, as brutal and militaristic tactics were used against protestors. One of the most iconic photos of the Ferguson Uprising is of Edward. I've included it below. For context, he was a part of a group demonstration when officers threw a teargas canister into the crowd. Edward picked up the still active canister and lobbed it away. Some news outlets reported that Edward was throwing the canister towards the officers, while Edward himself stated he was throwing it away from children in the crowd.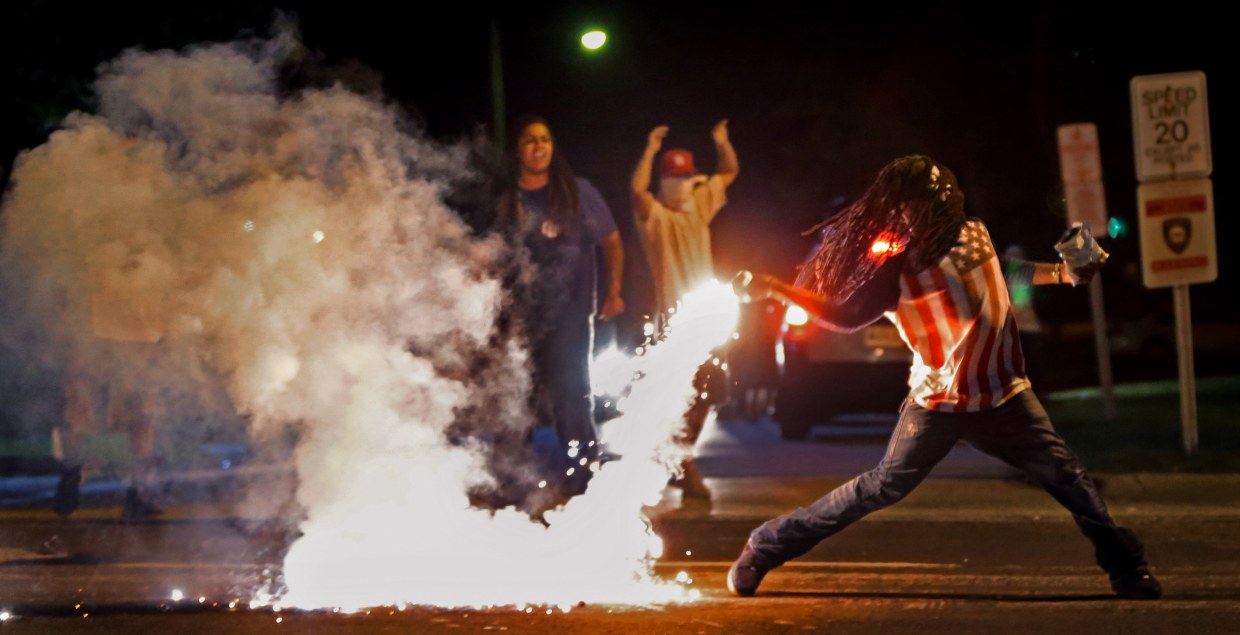 Edward's Death
            Edward was found in his car on May 4, 2017.He had a gunshot wound to the head. Though investigators briefly looked into the nature of his death, it was swiftly ruled a suicide. 
Theories
            There are two theories here – either this was a completed suicide, or it wasn't. Edward's father noted that investigators were being unusually "hush-hush" about the investigation into his son's death, and noted that his son did not appear to be suicidal, as he had been in a good mood in the days leading up to his death. He'd gotten a new job and a new apartment and seemingly had a lot to look forward to. On the other hand, however, it is impossible to truly know someone's state of mind.
          Aside from Edward Crawford Sr, there is little documented in the way of contesting that this was a completed suicide. The thing that sticks with me is that this is an act that likely could have been avoided if the black community in Ferguson was given more support and resources to deal with the trauma of the Uprising, the lack of accountability, and the deaths of activists occurring around them.
          In Edward's case, he was put directly into the national spotlight and was forced to deal with becoming an overnight icon. I cannot imagine the pressure of that, on top of the pressure of the Uprising, on top of the everyday pressures of life. In the end, I don't think there's any question that Edward unfortunately completed suicide, but there were likely so many factors that could have been abridged or even wholly avoided if a) the shooting of Michael Brown hadn't happened, b) the individuals and systems responsible for the culture that allowed the death and subsequent unrest were held accountable, and c) if Edward was not made an instant icon and left to deal with the fallout of that without getting the benefits of the photo featuring him.
          I'd like to end on a photo of Edward in life, to not end on the photo that put so much attention on him. To remember him as a good man who loved his family.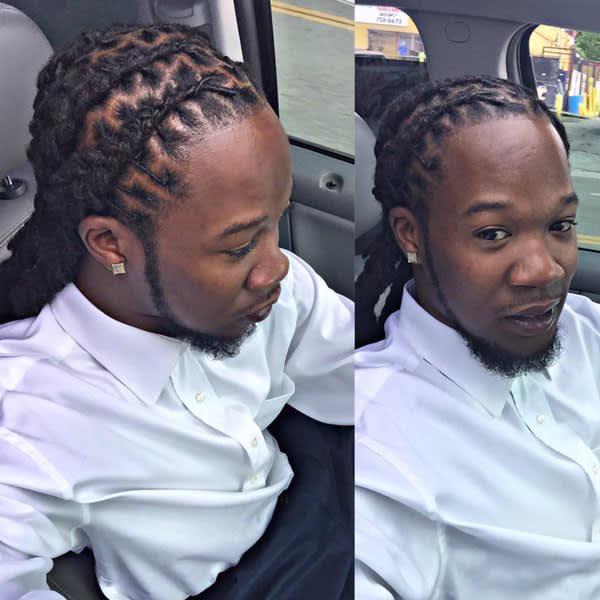 Note: if you or anyone you know are struggling with thoughts of suicide, help is out there. Call 1-800-273-8255 to speak with someone, or text HELP to 741-741 today.
Sources