The Missing: Elaine Park
This month's missing persons case is one of the most recent cases we've covered here at the Morbid Library – meaning the information is fresh, the investigation is ongoing, and you may be able to help. So. After allegedly suffering a panic attack, a young woman with dreams of Hollywood vanished onto the streets of Calabasas. The only sign of her came later that day, when her car was found dead on a nearby road. What happened to Elaine Park? Let's explore.
Who Is Elaine?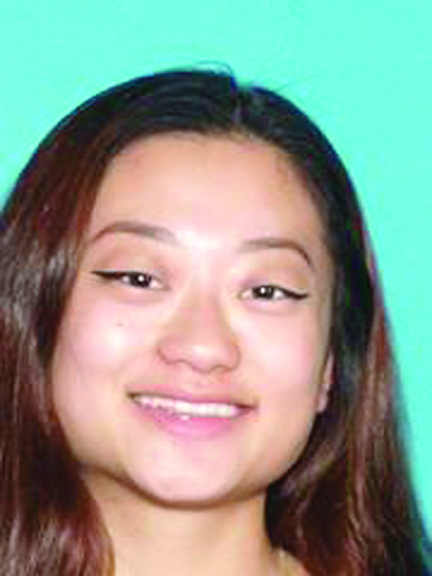 Elaine Park was born on September 24, 1996 to her mother Susan, and her father, whose name I have been unable to find. She has one brother named Dustin. She attended the Los Angeles County High School for the arts, demonstrating an interest in and talent for acting that would see her landing small roles in movies such as Crazy Stupid Love and Role Models. In high school, Elaine was on the cheerleading team and eventually achieved the role of cheer squad champion. She was also active in the school's theater program, especially loving musical theater and dance.
Personality-wise, those closest to Elaine described her as spirited and friendly. She tended to be outgoing and extroverted, always offering a smile up to her peers at school. Despite this, Elaine did suffer from depression, most prominently seen in the period after her parents' divorce. But she hung on, stuck it out. Elaine was also deeply creative, using fashion, makeup, and tattoos to express herself.
At the time of her disappearance, Elaine was around 5'5" tall and weighed around 125 lbs. She had waist-length dark brown hair with blonde tips. She is known to have four tattoos: a dagger or knife with vines around it on her right arm; an opening rose on her left shoulder; a cow skull with horns on her left arm; and a moth slightly below the skull, also on her left arm. (Photos below are from the Charley Project's page on Elaine.) Elaine has her nose and both ears pierced. She is Korean.
The Disappearance
On the night of January 27, 2017, Elaine went out with her boyfriend Divine Compere. They saw a movie together before returning to his Calabasas, CA home around 1 AM. The couple had a fairly rocky relationship – it seems from what is publicly known that they were the type of couple that would constantly break up and get back together over and over again. According to Divine, Elaine woke up sometime around 4 AM exhibiting symptoms of a panic attack. She was shaking and having trouble breathing. Divine claims she wanted to leave despite his attempts to persuade her to stay. Two hours later – and I think it's important here to note that no one has accounted for what went down in those two hours, apart from Divine saying he was trying to convince her to stay – Elaine was caught on a nearby surveillance camera walking to her car. By all appearances, she was acting normal – she was walking normally, no longer exhibiting panic attack symptoms, not looking angry.
The Investigation
When Elaine's family did not hear from her, they tried to file a formal police report. Unfortunately, and infuriatingly, they were turned away. They were told that Elaine was an adult and could disappear if she wanted to. That 48 hours had to pass. Here's the thing – this is an absolutely asinine rule. The first 48 hours of ANY investigation are the most important, and the police are here telling the family to just go away while they ignore the issue for that crucial window of time. But with no choice, the Park family waited those 48 hours and reported her missing when it was up. The thing is – if you're angry and I'm angry about this, imagine how they feel. I just wanted to take this small moment to address their anger. To validate it.
The only real clue in Elaine's disappearance came nearly a week after she was last seen. Her gray Honda Civic was found on the Pacific Coast Highway, abandoned. The keys were in the ignition and the doors were not locked. The lights were left on, which drained the car's battery. All of Elaine's belongings were left in the car – including items of value such as her laptop and cash, along with her driver's license. The only thing that the family has confirmed was not found in the car was Elaine's favorite necklace – a gold necklace with a small "E" charm, studded with rhinestones.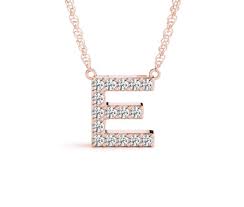 The Park family has led a relentless crusade in their attempts to find Elaine. They have organized so many civilian searches, they have gathered private donations to provide $140,000 in reward money. In all honesty, they have done ten times more than the police have done in this case and that is outright shameful. Now, it is possible that the police are conducting searches and have information that they are holding back for whatever reason, but they should at least keep the family apprised of how the investigation progresses.
Theories
This is one of those cases where none of the clues add up to any certain theory. There is really no consensus between investigators regarding what happened. Some evidence suggests one thing while other evidence contradicts it. Some people have decided what happened despite this, but I'm mostly at a loss here. Let's go over some of the most commonly touted theories that have popped up around Elaine's case.
Whenever an attractive young woman goes missing, there are always those that jump to the conclusion of sex trafficking. I want to make it abundantly clear that I do not believe that to be the case here for a number of reasons. First, sex traffickers tend to lure young women into their trap through a drawn out process – they get to know their victim, lull them into feeling safe in the relationship, and then use that to manipulate them. Oftentimes, they get their victim addicted to drugs in order to get the victim to rely on them. Of course, this is not always the case, but it is exceedingly rare for a sex trafficker to kidnap someone off the street randomly. Of course, there may be someone that Elaine was acquainted with that was involved in human trafficking, but at this point, there isn't anything that really hints at this theory ringing true.
The next theory is very vague and comes up in just about any missing persons case that has any modicum of mystery to it. People love to add high drama to speculation – it's human nature. Basically, the theory goes that Elaine saw something she shouldn't have. Now, this could be something from fraud being committed to a drug deal. The speculation really runs the gamut because, again, there isn't anything pointing to a specific situation Elaine was in. And, again, I don't put any stock in this theory because of that.
The idea that Elaine was dealing with a mental health crisis on the night of her disappearance has also come up in online communities. This mostly stems from Divine claiming that Elaine seemed to be having a panic attack prior to leaving his house. It is also known that the young adult period of life (late teens to early twenties) is most often when serious mental health issues surface. However, Elaine did not appear disturbed in the way Divine described on the footage from the CCTV camera, and she had not been known to be suffering from anything other than periodic depression. Of course, it's possible that there was a rapid onset or that Elaine was masking any symptoms, but the chances of that seem so slim that I'm tempted to dismiss this theory outright.
Another possibility is Elaine disappeared as the result of a crime of opportunity. I think we can rule robbery out as a possibility, however. Elaine's valuables were left in her car. So is it possible that some maniac came and saw a young girl alone and vulnerable in the early morning hours and made the snap judgement to take her? Sure, it's possible, but the chances of it happening are negligible. So, again, I'm tempted to dismiss it.
The fact that Elaine left her license and her money behind also leads me away from the theory that she left of her own accord to either take some time for herself or to start anew. All of this leads me to one theory. It seems to me that someone Elaine knew is responsible for her disappearance. We've ruled out so many possibilities that this is really all we're left with, and Occam's Razor points to this as the most likely option as well. Based on looking at the Help Find Elaine Park Facebook page, this is also the theory that the family believes.
Investigating Agencies
I know this section always sounds like a broken record, but it's so important to remind readers that every case I cover is unsolved. Any tip, no matter how small, should be reported to the proper authorities. This is doubly true for recent cases such as Elaine's. Leads and tips are harder to follow as time passes. It has been four long years since Elaine has disappeared, but the case is not cold. I have to believe that someone knows something. If that someone is you, contact the Glendale Police Department at 818-548-3135. Do the right thing.
Sources