Bundy: Georgann Hawkins (Confessed)
Today's case is one of the more extensively covered of the cases in this series. There is such a vast amount of information out there about Georgann Hawkins, I'm surprised there aren't books about her. Since we can't feasibly cover every detail here, consider this a sort of primer. If this case sparks an interest in you, I highly suggest digging into your own research (my sources are a great jumping-off point!). Also, just a fair warning, this case is the first one we're covering in the series that has some awful details regarding the death of the victim. Now, let's explore.
Who Was Georgann?
For once, we have a huge amount of information regarding who Georgann was when she was alive, so let's get into it. Georgann Hawkins was born on August 20, 1955 to Edith and Warren Hawkins. She had one older sister and her family was of Episcopalian faith. As a child, she was the sort of person who made friends with everyone and made a point to be kind to everyone she encountered. She was an award winning swimmer and was very confident. In high school, Georgann was a cheerleader and was named Daffodil princess, which allowed her to travel the state to make appearances. She also used her position as Daffodil princess to make a speech to the state legislature to make sure her voice was heard.
After graduating high school, Georgann went to the University of Washington to stay close to family. She had aspirations of a career in television news after her experiences being the Daffodil princess – she was hoping to be a broadcast journalist or an anchor at a TV news station. Georgann continued to maintain high grades as well as a thriving social life during her time at the University of Washington, joining the Kappa Alpha Theta sorority. She had grown up to be an intelligent, kind, and thoughtful young woman who enjoyed her sorority and was looking forward to growing into her adult life. In 1974, Georgann was 18 years old. She stood at about 5'2" tall and weighed about 115 pounds. She had brown hair and brown eyes.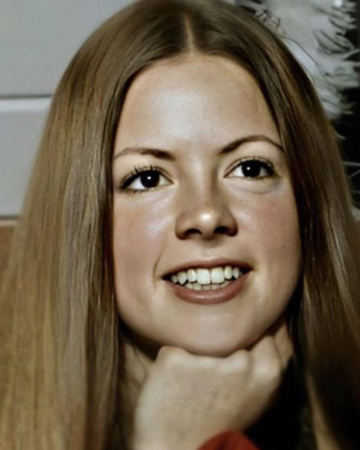 The Disappearance
On the night of June 10, 1974, Georgann had gone to a party on campus with a friend where they did drink, but did not stay long. Georgann left the party early because she needed to study for an upcoming Spanish final. On the way out of the party, she parted ways with her friend, saying she wanted to visit her boyfriend to say good night. Though Georgann was apparently a cautious and careful person, she felt safe walking on campus – it was brightly lit and there were almost always other people around. Plus, Georgann's boyfriend was a member of Beta Theta Pi, a fraternity whose house was not far from the Kappa Alpha Theta house. She made it to see her boyfriend at around 12:30 and she hung around with him for about a half an hour before leaving to head back to her own room for the night.
The last person known to have seen Georgann was a Beta Theta Pi fraternity brother named Duane. He heard the back door of the frat house shut, so he stuck his head out to investigate. When he saw Georgann and called out to her. They chatted for a few minutes before Georgann continued her walk home. No definitive sign of Georgann Hawkins has ever been seen again.
Georgann was last seen wearing a red, white, and blue sheer floral blouse over a white shirt. She was also wearing blue cotton bell-bottom pants with three buttons missing, and white wedge sandals. Her purse was a tan satchel with red stains on it and had her ID, cash, a hairbrush, and perfume inside at the time of her disappearance. Georgann was also wearing two rings when she was last seen. The first ring was a yellow gold ring with a rectangle onyx stone. The second ring was also yellow gold with a pearl.
The Investigation
Police began investigating Georgann's disappearance very quickly. They were at the sorority by 7:45 on June 11, 1974. This is due to the fact that there had been a string of missing women in the area that aligned with Georgann's physical attributes. Law enforcement knew the cases were linked and knew that they had no time to waste when it came to attempting to find Georgann. Officers conducted a search on the path that Georgann would have taken that night, crawling on their hands and knees searching for any evidence or clues to what would have happened. A search of Georgann's room at the sorority house showed that the only items missing were what she was wearing and the few personal items she carried in her purse. Her roommate claimed Georgann would never have left for so long without leaving a way to contact her. This, along with the fact that Georgann required either glasses or contacts to see properly and had neither, convinced investigators that Georgann was taken against her will.
It was the fact that Georgann was nearsighted that bore the first theories. They believed that Georgann would not have seen someone following her or hiding nearby as she walked to the or from the fraternity house. They theorized she was likely incapacitated by a blow to the head or chloroform and that's why no one heard any cries for help. Unfortunately, none of these theories were substantiated during the contemporary investigation. No tips brought on new leads. Investigations went nowhere. And Georgann's case grew cold as more and more women in the Pacific Northwest went missing and remains were found. On September 6, 1974, the skeletal remains of Janice Ott and Denise Naslund were found. Ott and Naslund had both been abducted from Lake Sammamish in July. Partial remains of a third skeleton were also found, but never identified. Some investigators and online theorists believe the partial remains belonged to Georgann, but were never definitively identified. The partial remains are said to have been cremated, so DNA testing is not an option.
The Bundy Connection
The Bundy connection in this case is straightforward and clear cut – Bundy confessed, in disturbing detail, to the abduction and murder of Georgann Hawkins. According to Bundy, he used his favored tactic of feigning injury and asking for assistance when approaching Georgann. He claimed he approached her on crutches and asked her to help him carry his briefcase to his car. Georgeann, being the kind and helpful person we know her to be, agreed. When they reached the car, Georgann knelt in the car to place the briefcase where Bundy told her and, while she was in this vulnerable position, he hit her over the head with a crowbar, rendering her unconscious. Bundy then put her fully in the car and left the UW campus.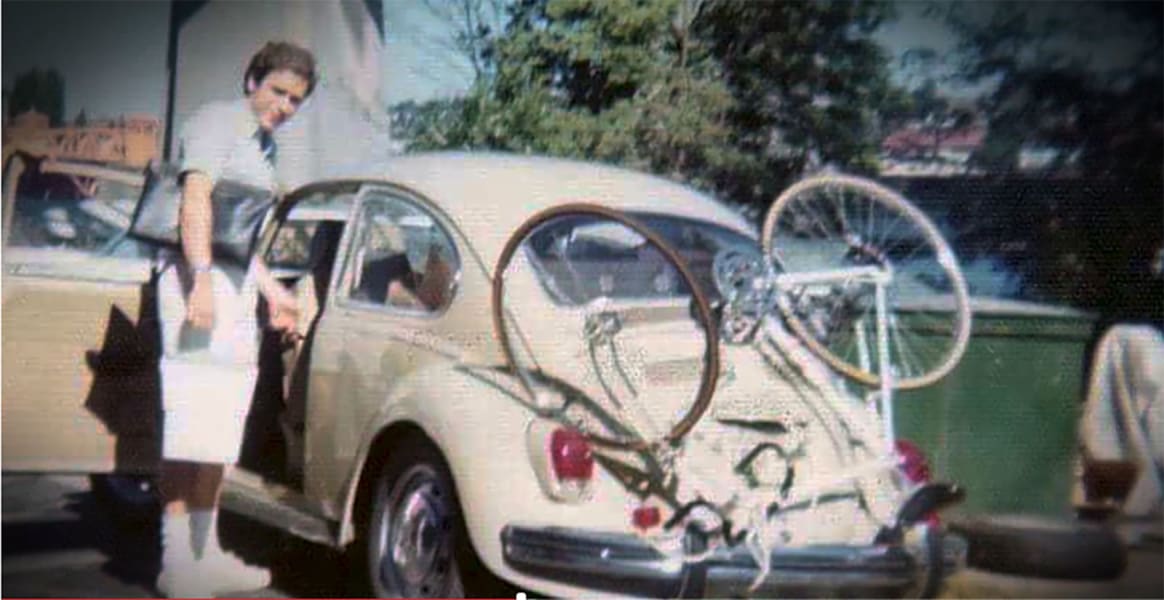 Here's where the really gruesome details start to come into place. Bundy claimed that Georgann regained consciousness while driving and she was incoherent, babbling about tutoring and a Spanish exam. Rather than try to manipulate or calm her, Bundy struck her with the crowbar once more, rendering her unconscious again. Bundy drove to a secluded location which was thought to be somewhere near Lake Sammamish (a favorite locale of his). He removed the still unconscious Georgann from the car and strangled her with a length of rope. He left her there for three days before returning to decapitate her head, which he claimed to have buried on a hillside. Bundy also claimed that he returned to the abduction site to clean up any clues he had left behind – Georgann's shoes and hoop earrings specifically. He also smugly noted that as he revisited the scene of the abduction, the police were searching a different part of campus.
It's important to keep in mind that this is all in Bundy's own words. We have no true corroborating evidence. After Bundy's confession, Keppel and law enforcement officers in Washington searched the area near Lake Sammamish at which Bundy claimed to have disposed of Georgann's remains and found nothing. Bundy also apparently made claims that parts of Georgann's remains were found with other victims but remained unidentified. This has led some investigators to believe that Georgann may have been partially cremated, leaving more gaping holes in the idea that there may someday be closure in this case.
Investigating Agencies
Again, it seems like this case has been resolved in its own way, but Georgann is still technically a missing person – her remains have never been definitively found. Even though we may know what happened, Georgann deserves to come home and be put to rest with her family. If you have any information that could help that happen, it is your duty to help. If you or anyone you know have any further details about her disappearance and murder, please contact either the King County Sheriff's Office at 206-296-4155 or the Seattle Police Department 206-684-5455.
Sources