The Unnamed: Christy Crystal Creek
This month's Jane Doe is the only remaining unidentified suspected victim of serial killer Wayne Nance. Nance, who was dubbed the Missoula Mauler, terrorized Montana from 1974 to 1986, and his rampage was only put to an end when his would-be victim shot and killed him during a home invasion. Two of his previously unidentified victims – known as Debbie Deer Creek and Betty Beavertail, based on where their remains were found – were given their identities back in 2006 and 2009 respectively, as a result of DNA testing. Christy Crystal Creek deserves to have their identity back, so let's explore.
Discovery
On September 9, 1985, a bear hunter in Missoula County, Montana made a grisly and perplexing discovery. He could see bones, scattered across a rural, wooded area. When police came to investigate, they discovered the fully skeletonized body of an unidentified victim of homicide. There were no other items with the remains – no clothing, no jewelry, nothing. After examination, it was discovered that the cause of death was a gunshot to the head. The murder weapon was discovered to be a .32-caliber gun, which was not found at the scene. Two .32-caliber bullets were found embedded in the victim's skull. She was dubbed Christy Crystal Creek, as she was found near Crystal Creek, Montana. Wayne Nance was the leading (and only) suspect in this murder, though he was killed before any definitive link could be established.
Description
As we get into the physical descriptions of Christy Crystal Creek, please keep in mind that their body was totally skeletonized when it was discovered. As such, it is difficult to determine characteristics with specificity, which is why you'll see such wide ranges in their characteristics. Additionally, different agencies may have slightly differing ranges for certain criteria.
At the time of their death, Christy Crystal Creek was estimated to be between 20 and 35 years old. Their height was estimated to be between 4'10" and 5'3" and their weight between 90 and 110 lbs. Their hair was light brown, thin, and wavy. It is generally believed that the hair was chemically lightened. Due to the complete decomposition of the remains, Christy's eye color was unable to be determined.
Christy's race was determined to be Asian, possibly specifically Japanese. This was determined by facial characteristics and dental work that was unique to Asia (specifically, Christy had a screw-in type dental post). Christy likely had prominent cheekbones and was likely a smoker, based on staining patterns on the teeth in the right side of her mouth. And that's about all we know about what Christy might have looked like in life. There are a few reconstructions, which you can find below.
Possible Identities
There are only three NamUs cases that come up when you plug in height, weight, and race for Christy Crystal Creek, and two of those cases are for missing women that are well above the probable age of Christy. We will get to that third case later in this section. The next step is to expand the ranges for height and weight. Due to the fact that the remains had been nearly fully skeletonized, these statistics had to be estimated based on measurements from the skeleton and are likely not exact. Those search parameters gave me a few more possibilities.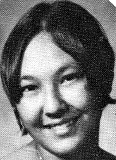 Susan Maria Ann Cerritelli, who was reported missing on May 14, 1983, is a possibility for Christy Crystal Creek. At the time of her disappearance, Susan's vital statistics – height, weight, race, and age – all fall directly within the estimated ranges attributed to Christy Crystal Creek, described above. She is known to have stood around 5' or 5'1" and weighed around 100 pounds in 1983. Susan is of Ascian or Pacific Islander descent, which matches what we know of Christy Crystal Creek's race. She was 26 at the time of her disappearance, which also lines up. I've read about Susan from several different sources, however, and nothing mentions her having dental work done. Susan's husband, Andrew Cerritelli, reported her missing, claiming he had not seen her for three days. Pennsylvania State Police took the report and continue to investigate to this day. Most speculation in Susan's case revolves around Andrew being responsible for her disappearance and probable death – he had several clashes with the police, was described as being an abusive husband, was a convicted felon, and apparently told a girlfriend that he had disposed of Susan's body in Centralia, PA. Centralia is of note due to a coal fire that has been burning below the city there since 1962 – making the ground remarkably unstable and unsearchable.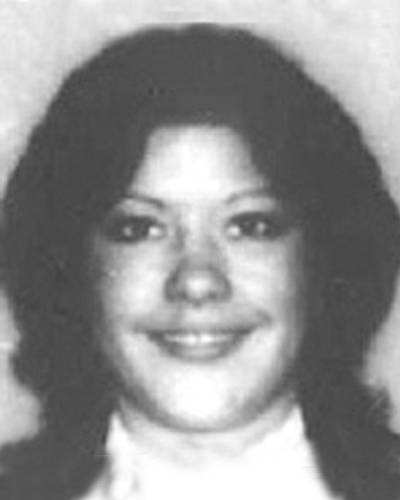 Rhonda Lynn Yocom, reported missing on February 7, 195, is another possibility. She is slightly under the age estimation and slightly over the weight estimation for Christy Crystal Creek, however. She was 19 at the time of her disappearance and was known to stand around 5'1 and weigh somewhere around 115 pounds. She is of Filipino descent. Her nose does not line up with the reconstruction of Christy Crystal Creek, but cartilage is some of the hardest tissue to reconstruct, from what I've seen in Doe cases. That's not enough for me to rule her out as a possibility. What may be enough to rule her out, however, is the fact that she was last seen with a man named Odis Garrett. They were headed to Oregon so Rhonda could avoid a court appearance – both Rhonda and Odis Garrett were involved with the Hell's Angels. Both sort of point away from the possibility of Rhonda being Christy Crystal Creek, but there are enough identifiers that align – she is a possibility.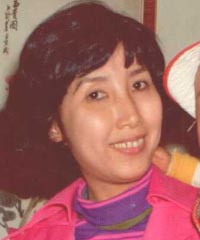 Cheri Arakul is a slimmer possibility, but not an impossible one. She is on the outer edge of the estimated height, weight, and age for Christy Crystal Creek. Cheri went missing on October 1, 1982. She was 32 at the time, stood around 5'3", and weighed somewhere around 110 pounds. Her race is listed as Asian and no reports have specified any further than that. Cheri is said to have gone missing under suspicious circumstances, though I cannot find any specifics of those circumstances.
A more nebulous theory is that Christy Crystal Creek is an individual who left their home for whatever reason, and went unreported by their family. Testing has shown that they likely lived in the southwest United States for a time, but had dental work likely tied to Asian countries. With so many BIPOC individuals going missing and their cases not being taken seriously or not being reported officially, I have to wonder if it's possible that Christy came from a young immigrant family who lacked the resources or the bandwidth to report them missing, did not realize they were missing, or were not taken seriously when they attempted to report them missing. As always, with all Doe cases, there is the ever looming possibility of The Unreported Person being the true identity.
As of the writing of this post, only two missing persons have been ruled out as being Christy Crystal Creek, according to NAMUS. The first is Gloria Korzon, who went missing from Bucks County, Pennsylvania on March 6, 1981. The second is Rita Stants who went missing from Harrison County, Mississippi sometime around 1983. Rita was not reported missing until recently and as such, her actual date of disappearance is unknown – it is most often listed as January 1, 1983.
Investigating Agencies
If you have any information about the identity of Christy Crystal Creek, please contact the Missoula County Sheriff's Office at 406-258-4810 in reference to agency case number 8509102. Christy is the only (known) victim of Wayne Nance that still does not have their name. At the very least, she deserves that much. If you know anything, speak up.
Sources