The Missing: Felipe Santos and Terrance Williams
As promised, this month's missing persons post will actually cover two cases. Two men of color went missing from Naples, Florida (hey again, Florida) in a four month period between October 2003 and January 2004. Their last known whereabouts both involve the same law enforcement officer, which has led to a lot of accusations throughout the years, and though theories may seem compelling, remember that all theories on this blog are simply theories until proven otherwise. These cases have gained national attention, attracting big names to lend their support – Al Sharpton and Tyler Perry have both gotten involved in the publicity and litigation surrounding it. Despite all of the attention, tips, and theories that have sprouted as the years have gone on, the disappearances of Terrance Williams and Felipe Santos both remain unsolved – why? What happened to these men?
Felipe Santos
Due to the fact that this case is such a favorite of armchair sleuths and citizen detectives, articles and threads about Felipe Santos's disappearance have flooded the search results. As such, I can't really find much about his past. What we do know is that Felipe was an undocumented immigrant at the time of his disappearance. He had been in the United States for around three years and worked as a masonry worker. Much of his salary went back to his family – his wife, daughter, and father all lived (and continue to live, as far as I can tell) in Oaxaca, Mexico. Now, let's discuss his disappearance.
On October 1, 2003, Felipe was on his way to work with his two brothers when he got in a two vehicle accident near Airport-Pulling Road and Immokalee Road in Naples, FL. The officer that reported to the scene was Corporal Steven Calkins – put a pin in him, we will be discussing him at length later. Felipe received tickets regarding the accident and driving without a license or insurance. Corporal Calkins then apparently put Felipe in the patrol car and drove away. It doesn't seem like Felipe was actually arrested at this point – he was not mirandized and I can find no mention of Calkins handcuffing him, but I also don't understand what was said to get Felipe in the car. The only thing I can think of is that Felipe was told he was being arrested and Calkins did not follow proper procedure to do so.
Now things get weird. The last confirmed sighting of Felipe not by Calkins (who is an unreliable narrator at best) was at the scene of that accident. Later in the afternoon, Felipe's boss called the local jail to begin the process of getting Felipe bailed out (side note: what a good boss), and discovered that Felipe had never even been brought to the jail. When it was revealed that Corporal Calkins had picked Felipe up, Calkins admitted he changed his mind about arresting Felipe. He claimed he dropped him off at a local Circle K gas station, where he saw Felipe walking towards a bank of payphones near the building.
Felipe has never been seen again. There is no concrete evidence of foul play, and investigating officials have posited that it is possible he may be flying under the radar in order to avoid being arrested for the accident – a month after Felipe disappeared, a warrant was put out for his arrest for missing a court appearance in regards to the accident. There has, however, been no evidence of this found by Passport Offices in Mexico or the United States Consulate. At the time of his disappearance, Felipe was 5'7 and weighed around 150 pounds. He had black hair that he wore long, and often tied in a ponytail. His eyes are brown. He was last seen wearing a t-shirt, jeans, and boots. He speaks fluent Spanish and limited English.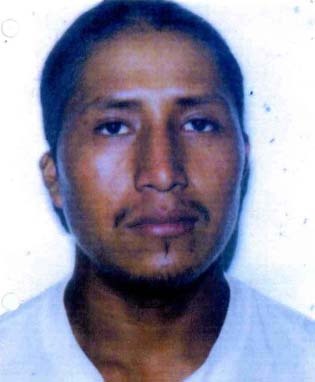 Terrance Williams
Much like my research with Felipe Santos, I could not dig up much information regarding Terrance Williams's earlier life. From what I can infer, though, he was a caring man who strived to take care of his family. He had a good relationship with his parents, as evidenced by their righteous campaigning after his disappearance (which we will get to in the next section). Beyond that, though, there is not an abundance of information publicly available regarding who Terrance was as a person.
On January 12, 2004 Corporal Steven Calkins pulled off to the side of the road to investigate a white Cadillac that was having engine issues. Terrance Williams was driving the car and may have faced a number of infractions – he didn't have a license or insurance, the car's registration was out of date, and he did not own the car. Calkins, for whatever reason, chose not to issue any tickets. Instead, he claims to have driven Terrance to a Circle K near Wiggins Pass Road and Route 41 (note: this is not the same Circle K he claimed to drop Felipe off at). Calkins also claimed that Terrance told him that he was an employee at that Circle K – he was not. Calkins stated he did not interact with any Circle K employees while dropping Terrance off, though an employee did state she saw both of them there – Calkins used the restroom and Terrance filled a small canister with gas before walking away from the station without Calkins. So, at the very least, we know they were both there that morning. Later, Calkins began tweaking his story to fit newly discovered facts – for instance, he claimed to have left Terrance at the gas station, returned to the Cadillac to begin the towing process, and then called the Circle K to check on Terrance, only to discover that he was not an employee there. Cell phone records do not support this account.
Just like we see in Felipe's disappearance, there is no concrete evidence of foul play here, but Terrance has not been seen since that day, walking away from Circle K. At the time of his disappearance, Terrance stood somewhere between 5'8 and 6' tall, and weighed between 160 and 175 pounds. Both ears are pierced. He had long hair he wore in dreadlocks. He also had three tattoos at the time of his disappearance: the letter T on the left side of his chest, the initials ET on his right shoulder, and "Terrance" in red ink on his left forearm. He also has two gold capped teeth, both engraved with the letter T.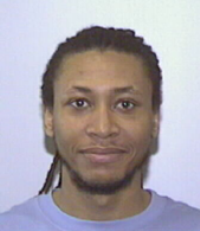 The Connection
The obvious connection here is that both men were last seen by Corporal Steven Calkins. Felipe was in an accident where Calkins was the responding officer and Calkins pulled over to question Terrance regarding the vehicle he was operating. Both men were in some sort of vehicular centric stress. Both men were put into Calkins's cruiser. Both, Calkins claimed, were both last dropped off at Circle K gas stations. Which is just so…strangely specific to me. I could maybe give more credence to the story if Calkins had just said that he dropped the men off at gas stations. Gas stations are hubs of activity – the men would have been able to get in contact with people to pick them up or get what they needed to move forward with their lives. But the fact that Calkins maintains that they were both dropped off specifically at Circle K really sticks with me. Plus, as Calkins told and retold his stories (especially his story of dropping Terrance off) they became more and more inconsistent. It's not a good look, really.
Prior to these disappearances, Corporal Steven Calkins had a clean disciplinary record, but he had clearly mishandled the Terrance Williams case at the very least. Terrance's parents campaigned to have Calkins removed from his position – and they succeeded. Calkins was fired despite his 17-year track record of good behavior (note: just because he had 17 years without having anything reported against him doesn't mean he never did anything wrong – police misconduct is notoriously underreported due to fear of retaliation). Calkins attempted to appeal his firing, but was unsuccessful. He continues to this day to claim he was just a scapegoat, a convenient target since he was the last person to see both men. Calkins reportedly underwent three lie-detector tests – he failed at least one of these. This, along with the strange Circle K stories and inconsistencies, make him the prime subject of theories regarding the disappearances of Felipe Santos and Terrance Williams.
Theories
          Before I get into these theories, it's important to note that all of these theories are just speculation. This case has been a favorite of internet sleuths for over a decade, so many ideas have come up and the threads of these ideas have become entwined and tangled. There is a lot to cover, and a lot of accusations to touch on. No matter what seems to be the obvious "solution" here, nothing has been proven and therefore any statements here are only allegations. I mean it. Keep the word allegedly on the tip of your tongue here, folks. Nothing has been proven or supported by law enforcement publicly (shocker). With that huge grain of salt on the table, let's look at a few of the more popular theories.
          The theories regarding these two cases really fall under two umbrellas – either Corporal Steven Calkins had absolutely nothing to do with the cases or he is involved in some way. The only theory under the former umbrella is that the cases aren't related at all. This is pretty self explanatory – Felipe, fearing being deported due to the citations from the accident, left the United States and fled to Mexico and Terrance went on the run to avoid the possible citations that Calkins could dole out from the stop, or for another reason unknown to us at this time. I will say that I don't really find this very compelling. There has been no sign of either Felipe or Terrance since Calkins claims to have dropped them off. It just doesn't seem likely.
          Under the other umbrella is where the internet sleuths tend to gather. There are several theories. First, and most commonly mentioned, is that Calkins is allegedly responsible for both disappearances. Some people believe that means outright murder, but I have another train of thought – maybe he took them somewhere rural, left them, and they succumbed to the elements. This is something that the police are known to have done in other places, most notably in Canada, where officers would arrest indigenous men, drive them out of the city, and leave them on the side of the road to make their own way back. (For more information around this, try looking up the Saskatoon Freezing Deaths.) Another theory that goes along with this is that  Calkins is (allegedly) responsible for either Felipe's disappearance or Terrance's, but not the other.  Then the other disappeared of his own accord, met foul play at someone else's hand, or met some other yet unknown fate. The last theory, that I have not seen mentioned anywhere online, is that Calkins could possibly be (allegedly) be working with another person or persons. The logical group to jump to here is the KKK or other group with hatred towards people of color. Ultimately, there is no evidence of any theory, apart from the fact that Corporal Steve Calkins is the last known point of contact with both men.
          It is widely believed that he is responsible for whatever happened to Felipe and Terrance, and he has faced several lawsuits in regards to Terrance's death in particular. Tyler Perry, who is best known for his work in film and as an advocate for racial justice, has been outspoken about this case. I don't really have the bandwidth to get into that, but you can read more about it here.
Investigating Agencies
If you have any information or think you may know something regarding the disappearances of Terrance Williams and/or Felipe Santos, please contact the Collier County Sheriff's Office at 239-252-9300. You can also submit tips anonymously to Crime Stoppers by calling 1-800-780-8477. Alternatively, you can reach the Cue Center tip line 27/7 by calling 910-232-1687. CUE (Community United Effort) Center is a nonprofit organization based out of North Carolina that assists in missing persons cases.
Sources