The Missing: Kelsey Emily Collins
This month's missing persons case is one I cannot believe I have never heard of. It's another one of those cases that I didn't know about before doing research for this blog. And again, there's no reason I shouldn't have. Kelsey's case is strange and well documented. Why aren't there podcasts about her? Where are the books and investigative articles? Why aren't we saying her name?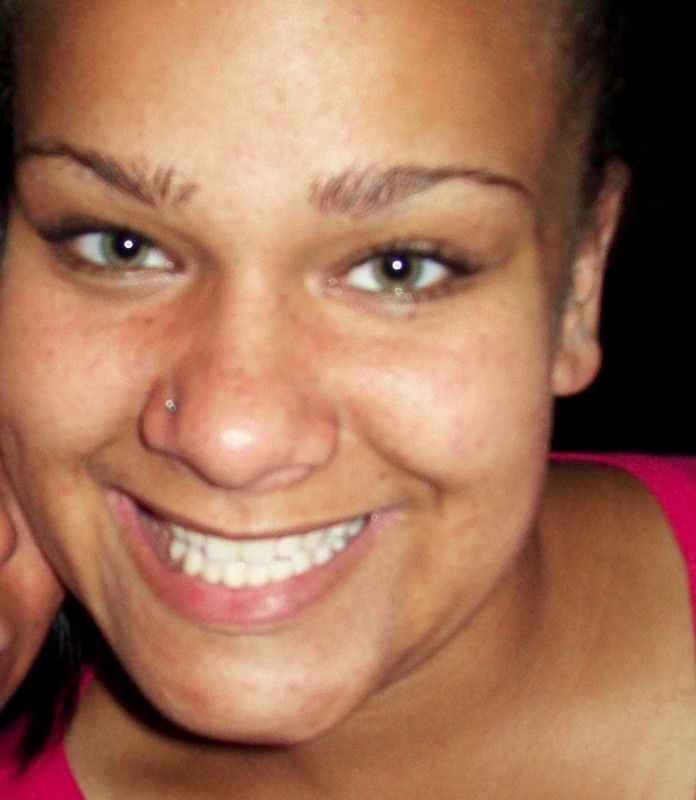 Who Is Kelsey?
Kelsey was born on April 30, 1991. She is a multiracial female, being of Black, Caucasian, and Native American heritage. She has green eyes with intermittent hazel flecks. Her hair is naturally curly, but she was prone to straightening it at the time of her disappearance. She was around 5 feet, 5 inches tall and weighed somewhere between 140 and 170 pounds. Her ears are pierced once in each lobe and her right nostril is pierced.
Kelsey had a few notable scars. One was a two to three inch surgical scar on her lower right rib cage – this scar had a keloid formation so is likely raised and pronounced. A second surgical scar across her lower abdomen. She also has a two inch scar that spans over her index finger and the back of her left hand.
Kelsey had a fairly turbulent childhood. Her parents divorced when she was only three years old, which can be a traumatic event in and of itself. Things only got worse, however, when her new stepfather began getting violent and abusing the family. No one was safe from his wrath. Despite the danger in the home, it was not until Kelsey reached the age of seven that her mother fled the state with her children (of course, we do not know all of the circumstances here and I am in no way blaming Kelsey's mother for not leaving sooner – abuse is an incredibly difficult situation to get out of. We do not blame victims here.). The stepfather is apparently now in prison, though I am not sure if that sentence is related to the abuse or is for a totally unrelated crime.
Now, Kelsey began to act out when she hit puberty. According to her mother, she began running away from home at age twelve. It was around this time that Kelsey made a habit of skipping school, experimented with drugs and alcohol, and began seeing older men. I want to express that she was far too young to make such decisions for herself – this is a continued pattern of abuse, of older men preying on her.
Shortly after this descent into the criminal world, Kelsey began engaging in sex work. One of the older men she'd begun seeing was a pimp, and he encouraged her to sell her body on the streets of Seattle, WA and Portland, OR. During her time as a sex worker, she worked under multiple pimps. Her mother began noticing bruises on her around this time, but Kelsey refused to tell her whether her pimp had assaulted her. Kelsey was arrested at age 16 for prostitution, and made a deal in 2008 to testify against her pimp in regards to sex trafficking charges.
But eleven months later, Kelsey was arrested again, only a few days before the trial was set to begin. And because she wasn't available to testify, the case against her pimp was dropped. She disappeared just a few weeks later.
The Disappearance
Kelsey was last seen on May 9, 2009. She was headed towards a public transit station on her way to see her boyfriend in Seattle, Washington. It's said that she was planning to take either Sound Transit #510 or Metro #101 or Metro #358. She never arrived, and it is not known if she ever boarded public transit. She was only carrying a few dollars, an MP3 player, a brush, and her phone in a small black bag. Her phone has been off since 8 P.M. on May 9, 2009 and has never been switched on again. She has not been heard of and there have been no credible sightings of Kelsey since that day.
The Theories
One theory I keep seeing bandied about is that Kelsey left of her own accord. I think it is a possibility, though it is not the theory I favor. The gist of this one is that Kelsey ran away from her life in hopes to start over fresh somewhere. The optimist in me really wants to believe that this could be true, but it just seems off. She wasn't carrying anything that indicated this. There are no reports that I could find that mention Kelsey wanting to start over. And by all accounts, she would never go this long without speaking to her family. That's just not the type of person she was, according to the people that knew her best.
Kelsey's family believes that her disappearance is linked with her testimony. And this, unfortunately, rings more true. Kelsey was involved with dangerous people and had made an enemy out of her pimp by agreeing to testify against him. I don't think there's any coincidence in Kelsey disappearing only a few days after the case was dismissed. Before she could go back to the police with more information. Before new charges could be brought. This is the theory that I sort of hang my hat on. Based on everything I've read about Kelsey, it feels like something happened to her, because of the life she was trapped in and the fact that she hasn't contacted anyone. This doesn't seem like a choice. This seems like a crime.
Investigating Agencies
Regardless of what you believe about Kelsey's lifestyle, she did not deserve whatever happened to her. If you or anyone you know has any information, please contact the proper authorities at any of the following numbers. The Everett Police Department can be reached at 425-257-8400 – the point of contact is Detective William Guyer and the case number is 09-9852. Seattle PD can be reached at 206-684-8666 – the point of contact is Detective Todd Novisedlak and the case number is 2009-343376. You can also reach out to the FBI by submitting a tip via their website in reference to case number PD-5312.
Sources